Residents Of Massapequa Park Homes Honor Veterans and Founders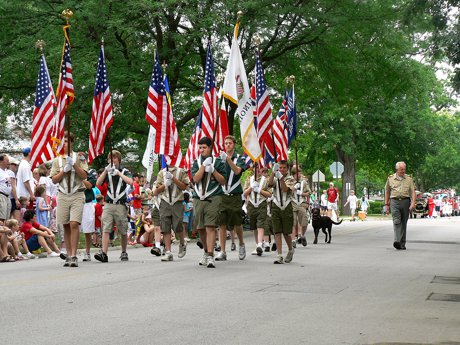 Consider searching for Massapequa Park homes for sale to become part of a beautiful village that is proud of its number of community activities to bring everyone together. Massapequa Park covers a little over 2 square miles and even features some lovely shoreline on the Great South Bay on its southern border. The parks and memorials in the village are treasured by residents of Massapequa Park real estate. Find memorials for the Vietnam War, World War II, the Spanish American War, Korean War, and the founding families of this community. Massapequa Park would not be what it is today without Louis and Clara Dessart, Lillian Dessart Heerlein, and Charlotte Heerlein Rumfield.
The most active park in the village is Brady Park. Many families spend time here watching their children play Little League baseball, letting the kids run around on the playground, playing basketball, bocce, and shuffleboard. The Community Center that is home to many programs for senior citizens and other residents is located here as well as picnic areas that look out toward the lake at Massapequa State Park Preserve. Other parks to explore include Colleran Park and Mansfield Park. Recreation opportunities are in abundance for all who live in Massapequa Park homes. Find amateur adult baseball, concerts, a swimming pool complex, tennis and handball courts, and an ice skating rink all in the village. Also take advantage of use of the Town of Oyster Bay beaches, participating in youth sports programs, as well as joining running and bicycling clubs.
Meet Massapequa Park Real Estate Residents At Special Events
Watch the community calendar for special events all year. Come out for the Memorial Day Parade, Breakfast in the Park, Earth Day, Street Fair, an Independence Day weekend, Irish Night, Halloween Parade, and many others. A true pride of the community is "Massapequa Cares" Day. This event honors the veterans at the Veterans Administration Hospital in Northport with entertainment, refreshments, and gifts. In addition to recreational opportunities and events, Massapequa Park offers many tasty restaurants to its residents. A few to consider trying are Bacaro Italian Tavern, Mercato Kitchen and Cocktails, Taste Kitchen, Bar, and Lounge, and The Good Life. Be a part of something special and enjoy life in a community that offers a fun and rich way of living.